There are certain veggies that I grow every year; like most folks I plant tomatoes - usually in containers but I also plant squash and peppers....and even living out here I've continued to plant in containers...until this spring.
This is a photo of my container garden at our old house (in a subdivision - with a Homeowners Association - don't miss it!)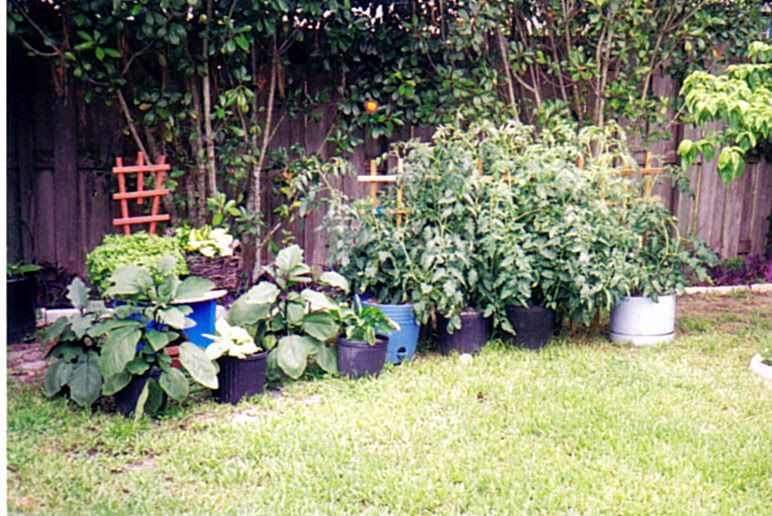 To be honest, it's not just my garden...the corn to the right of the photo was planted by the farmer for his family and ours; and mixed in with his veggies are our veggies....but we all work the garden together. Each season, our old farmer across the street tells us that this will be his last garden so this year, we offered to plant and help him out a bit....and his children all followed suit. So we are blessed once again with his green thumb.......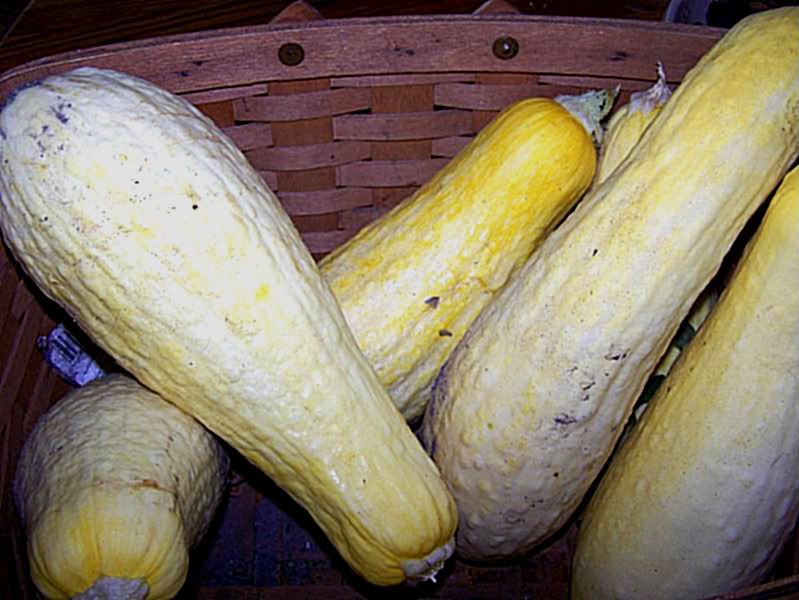 I can't believe how large these squash are....we can't eat them all they are so huge...we've been giving them away...but today, I'm going to start learning about canning
(can't believe it, I swore I'd never can veggies when the stores could do it for me).
And there will be lots of homemade spaghetti sauces and salsas round here over the next few weeks......and some fried green tomatoes!