I remember as a little girl, my brothers and I were always making forts or simple tree houses with the neighbor kids (when we had them)....one of those tree houses stood very near a bank that allowed us to peek through the branches at passing cars. Sometimes it was scary up in that tree, but most of the time it was very much just a fun time.

At our two previous houses, no trees were strong enough let alone large enough for David to build our kids a treehouse....but we'd only been here a few short months when he got started on one in an ancient pecan tree.



johnbinkleyphotography@yahoo.com
Its a pretty cool spot for a treehouse....it gives you a birdeye view of all the fields and any visitors to the property....if you look closely you can see our boy and his best friend in between the moss and limbs while down below the labs try to figure out a way to join them.

Photograph by johnbinkleyphotography@yahoo.com
Adults enjoy that place as much as the children do....our photographer friend John Binkley took many a photo from up in that perch....



Photograph by johnbinkleyphotography@yahoo.com
The next one is one of my favorites.....

Photograph by johnbinkleyphotography@yahoo.com
My favorite shot of it is in black and white...I don't know, there's just something very timeless about this one...........

Photograph by johnbinkleyphotography@yahoo.com
David got the kids involved in the making of it - that's Cousin Jeremy helping out ....... and made certain that not one nail went into the tree....he and the boys built it entirely around the tree and resting on its limbs.....(Disclaimer......I took these next photographs..not John Binkley...not that one can tell the difference eh?)
But, our then 7 year old got tired pretty quickly and decided playing knight to Murphy's dragon was more fun..........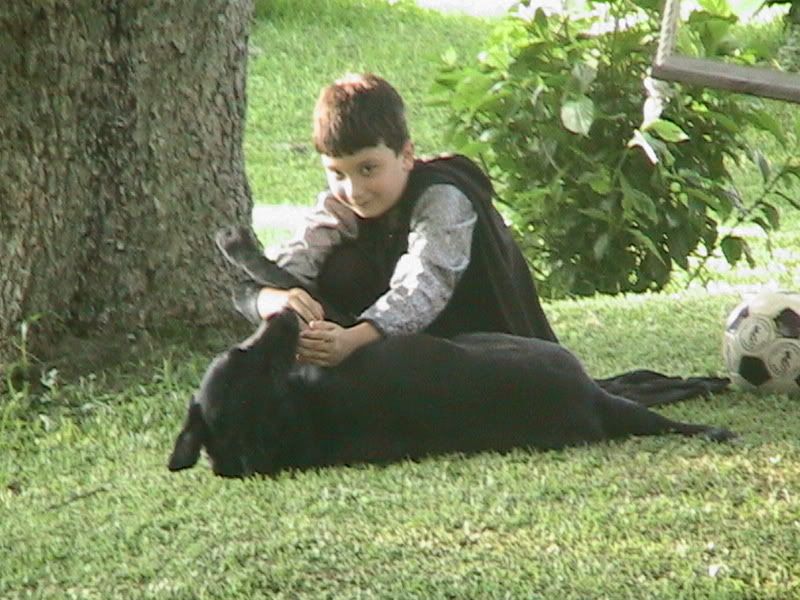 Every kid needs a treehouse.....and a dragon....er....a dog!