I've spent the last couple of days working off and on on my MySpace page....in between painting rooms, storing furniture, running to drop off stuff at goodwill, and all the other things that take up a day.....and I've been going through our old photos.....and taking a walk down memory lane.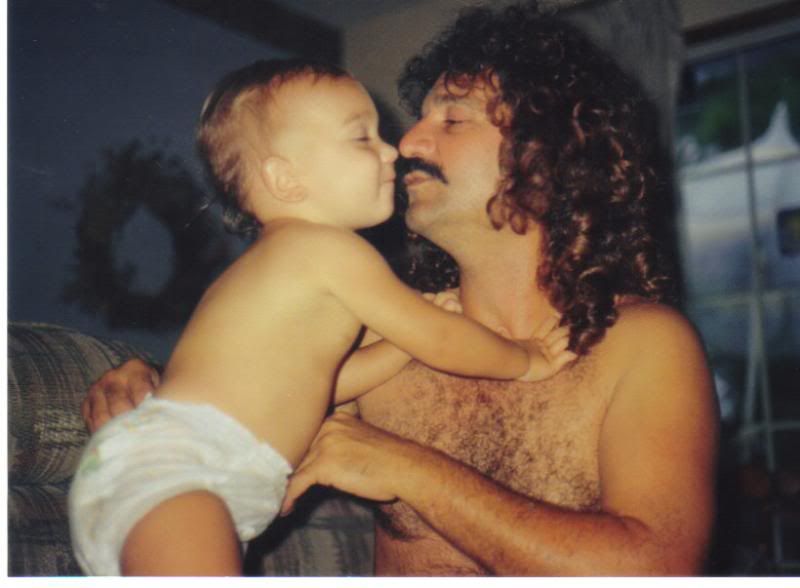 Goodnight Kiss!
This is one of my favorite photos of David and Hunter.....there's something about a guy with a mass of long hair being gentle with his son that gets me!

Anyway, I just wanted to check in and let you know that I've not forgotten this blog....but I've been working on re-arranging this old farmhouse from a home for three back into a home for five......and contemplating life's way of changing things up from time to time.......!

If you want to take a walk down my memory lane......check out my MySpace Page.......and take some time to do your own reflection.....life changes very, very, fast! But, as they say.....its all good .......