The Monday after Thanksgiving, our dad gave us a bit of a scare; we all had a long two hour wait to see if he survived the ambulance trip to a larger hospital. Trying to keep busy while I waited to hear and feeling the need of family, I went to my brother's Facebook page. I knew he'd released another album, but I hadn't heard any of the new songs. I clicked on the first one on his player ....."My Favorite Photograph". As I clicked, I had no idea that the photograph he had written about was one of Dad but with the first words of the song, I instantly knew which one photo it was.....you can listen to the song by clicking the widget to your left...............
It was taken just before Dad met Mom - if I remember correctly - at a train station in Germany. He's with some of his "mates" and they're all in uniform and striding down the platform. Dad's hat is rakishly tilted, the collar of his trench coat turned up, his hands in his pockets and a cig hanging out of the corner of his mouth. He looked just like a movie star......
Shortly after the photo was snapped, Dad went to Hastings, England for a holiday; the little beach town had a restaurant/cafe with a juke box that all the local teenagers hung about for a dance and Dad was taken there by one of those local boys.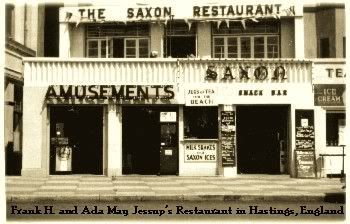 Mom's family owned "The Saxon" and she and her brother worked there with their parents. Within three months, Mom had married the South Carolina boy and left England for the United States; they stayed married for 27 years and had four kids...all of whom considered that photograph of Dad a favorite.....
Kirk has the photograph from the song in his collection now or I'd post it here for all to see (if you buy the CD though I think a copy of it is included in the photography~shameless plug!~~). Mom gave it to him years ago (unlike the artistic liscense taken in the song). Instead I'll post one taken of Mom and Dad shortly after their marriage.....its my favorite photograph~~
and just for fun..... Here's a new favorite....Introducing Kentucky Col. Donald Ross McLeod Jr.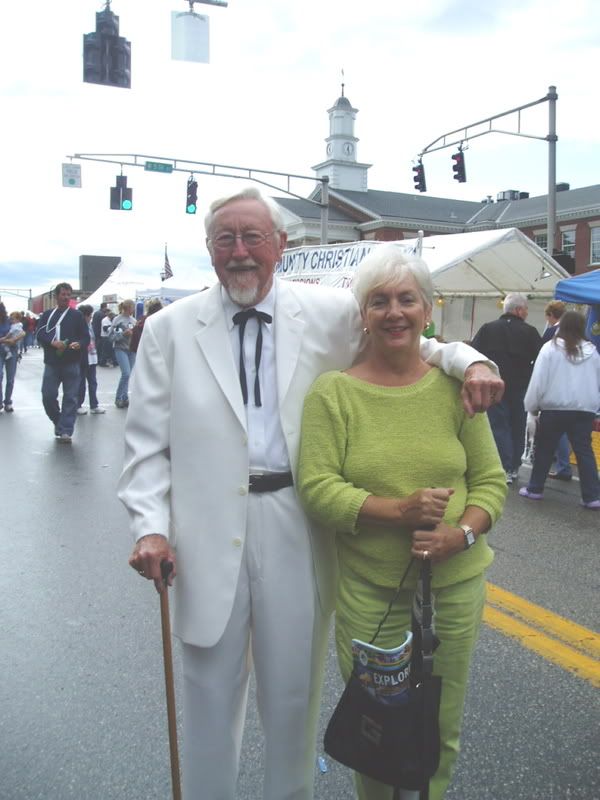 The lady in this one is Jan - his second wife...now married for 25 years!